CSO Panel: The Power of Purpose
It's clear that one of the most powerful drivers is Purpose. A clear Purpose unites and excites people. It makes everyone feel as if they are contributing to higher progress and growth. Smart organizations know that real Purpose can not only supercharge growth but also help them navigate through tough times.
When Purpose is authentic and genuinely embedded across the business, the outcome can be remarkable.
Please join us for a webinar where Leaders of Sustainability will explore the role of Purpose in their business, and discuss how Purpose is embedded in their organization's approach to sustainability and corporate responsibility.
The event coincides with the release of findings from our second annual survey on the relationship between CEOs and Purpose. In the 2020 CEO Purpose Report, we gathered opinions from a broad range of 684 CEOs across Europe and the US. Read the full report here.
Ashley Allen, Chief Sustainability Officer, Oatly
Balaji Ganapathy, Chief Social Responsibility Officer, Global Head, CSR, Tata Consultancy Services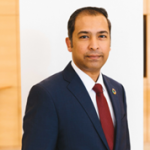 Andy Pharoah, VP, Corporate Affairs & Sustainability, Mars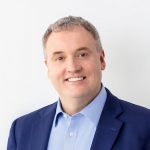 MaryLee Sachs, US CEO, Brandpie Inc (Moderator)