Marketing & Communications Forum
"The Data Rush" of the last decade has added more tools and consumer information than we can possibly use. Top experts in growth strategy & marketing will provide independent insights into what you need to utilize to get to the core of what really matters in all your marketing efforts: understanding and personalizing customer journeys.
In this roundtable peer-to-peer discussions, business leaders share their best practices on:
How to leverage customer data to inform your creative strategy
Which customer touchpoints benefit most from personalization
Optimizing your marketing technologies to execute, analyze and improve marketing across the customer lifecycle
Meet the Speakers
Jason Gray, Head of Marketing, North America, Charles Tyrwhitt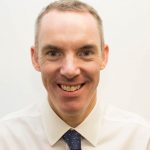 Jason is the Head of Marketing for Charles Tyrwhitt North America, based out of New York. His team runs all marketing activity for the US and Canada for their Retail and eCommerce channels, utilising print, email, digital and stores to maximise customer value.
Jason has been with Charles Tyrwhitt for 5 years and has previous international experience with Boden in the UK, where he looked after marketing in the US & Europe and also launched new markets in France and Australia.
Prior to his shift into Marketing Jason spent 10 years as a management accountant and financial analyst for various retail brands.
Tiffany Johnson, Group Director, Data & Analytics, Wunderman Thompson.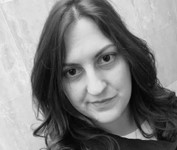 Tiffany has 12+ years of strategic data and marketing experience. She started her career working with small businesses and startup companies, understanding the value of data driven work in driving performance and efficiency in media.
Her move to New York coincided with expanding her role to undertake technology platform strategy in building audiences and reaching them across traditional, digital and direct channels. She has worked on IBM, Samsung and Nissan among other companies, defining their data platforms, audience reach and overall measurement approach. Her knowledge and experience includes data analysis, automation platforms, personalization through audience creation and using data to better understand the consumer journey.
Moderator
Adam Suellentrop, Vice President, Creative Strategist, FIRST