Margaret Thatcher Conference on Britain and America
In partnership with the Centre for Policy Studies
BritishAmerican Business is delighted to be partnering with the Centre for Policy Studies to support the upcoming Margaret Thatcher Conference on Britain and America. As part of this partnership, the Centre for Policy Studies is kindly offering BAB members a 10% discount on business tickets, and 20% off all other tickets – Contact Dominic Parker, Communications Manager, BritishAmerican Business for more info dparker@babinc.org
The Margaret Thatcher Conference is the flagship annual event for the Centre for Policy Studies. Held in association with the City of London, the event attracts Nobel Laureates (including, most recently, Dr Henry Kissinger), Pulitzer Prize winners, members of the British Government, and leading statesmen and women from across the world.
This year, to mark the 40th anniversary of the Lady Thatcher's arrival in Downing Street, we are examining a relationship that is as central today as it was then – between Britain and America.
The relationship between London and Washington has been the central axis of UK foreign policy for decades – and was at the heart of Thatcher's thinking. But a new age brings new challenges.
In an atmosphere of turbulence on both sides of the Atlantic, what is the state of the political, economic and diplomatic ties between our countries? And how can they be strengthened further?
The conference will hear from expert speakers from both sides of the Atlantic, and will offer multiple networking opportunities including a post-conference VIP drinks reception and exclusive dinner, which you can register for now.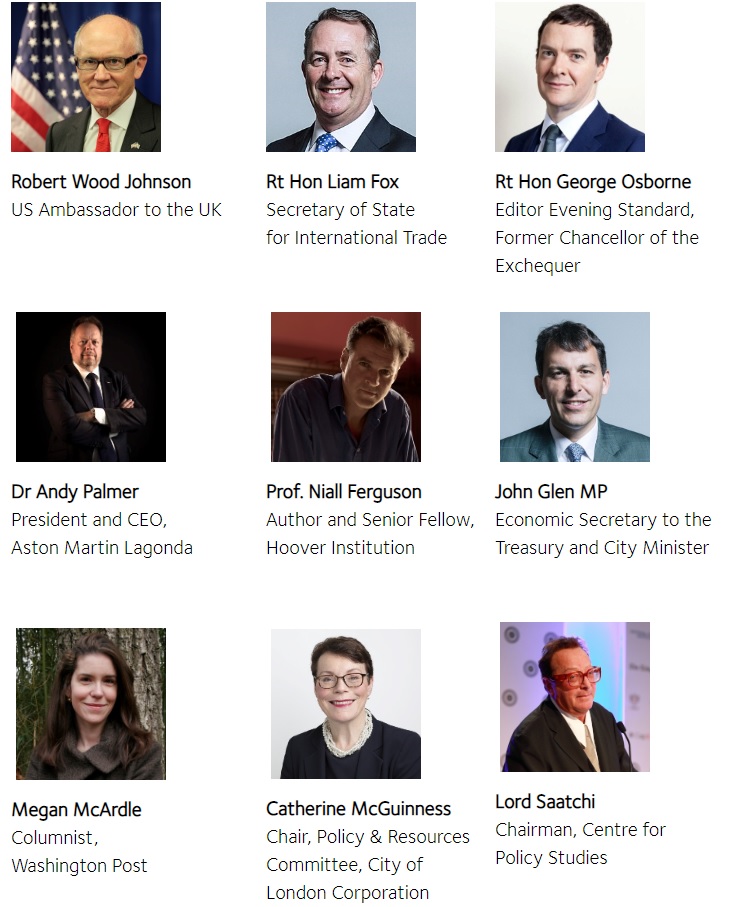 Date Tuesday 25 June
Time 12:30 – 6:30 PM
Location Guildhall, City of London, EC2V 7HH