Margaret Thatcher Conference on Trade
In partnership with the Centre for Policy Studies
BritishAmerican Business is delighted to be partnering with the Centre for Policy Studies for the second time to support the upcoming Margaret Thatcher Conference on Trade. As part of this partnership, the Centre for Policy Studies is kindly offering BAB members a 10% discount on business tickets, and 20% off standard and VIP tickets.
The Margaret Thatcher Conference is the flagship annual event for the Centre for Policy Studies. Held in association with the City of London and HSBC, the event attracts Nobel Laureates, Pulitzer Prize winners, members of the British Government, and leading statesmen and women from across the world. This event also provides a platform for senior politicians, businesspeople, and experts to discuss important, international topics in front of an engaged audience of senior stakeholders.
This year, the conference will focus on trade. As the UK is leaving the European Union and looking for new trading arrangements around the world, this conference will seek to address some of the pressing issues in the trade debate at the turn of the decade, assess what the 2020s has in store for international trade, and make the case for the benefits of free and open trade.
The key themes of the conference will focus on the Multi-lateral Trade System, and whether or not it is broken, the trade deals that Britain should prioritise, and whether or not it is possible to have Free Trade in Services as well as Goods.
While speaker announcements will be made in due course, the conference will hear from expert speakers from both sides of the Atlantic, and will offer multiple networking opportunities including a post-conference dinner which will be addressed by a guest of honour, to be announced closer to the time. Attendance at the dinner is included with the business ticket.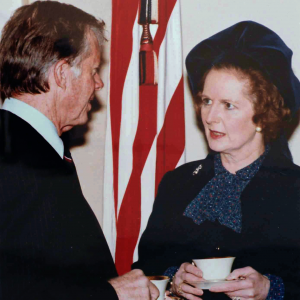 Date 23 March
Time 12:30 – 6:00 PM
Location Guildhall, City of London, EC2V 7HH
REGISTER