The Future of Intelligent Mobility
Join us for breakfast as BritishAmerican Business together with industry leaders from ARUP and A.T. Kearney discuss how new sustainable innovations can enable us to address the challenges of rapid urbanization & mobility while minimizing adverse economic, social and environmental impacts.
Speakers:
Patrick Tremblay, Senior Advisor, A.T. Kearney

Patrick's area of expertise include; Global manufacturing, Aerospace and Defense, Rail and Motorized Industrial Products OEM's, Tier 1-2 Suppliers, Operations Improvement, Finance/Risk Mgmt, Restructuring and Turnaround of under performing assets or newly integrated businesses.
Margaret Newman, Principal, ARUP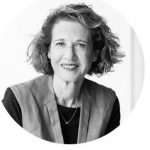 Margaret Newman is a Principal in Arup's New York office with over 25 years of experience as an architect and urban planner in New York. She has extensive experience building complex projects in the public realm and leads public realm projects that are not only strategic and economical, but that prioritize people to better integrate planning and transportation into the fabric and context of cities. Prior to joining Arup, Margaret headed up her own consulting firm served as Chief of Staff at the New York City Department of Transportation where she directed major agency projects including the capital construction plan for Times Square.
Miriam Roure Parera, Senior Director, Urban X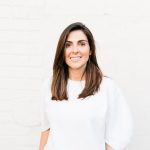 Miriam Roure is passionate about improving cities through technology and design. She is the Senior Director at URBAN-X, an accelerator built by MINI and Urban Us, dedicated to investing in and supporting entrepreneurs developing urban solutions.
Previously, Miriam worked at MIT Senseable City Lab, a research laboratory dedicated to exploring the future of cities from a data and sensor-based technology perspective. Trained as an architect an urban planner, she also worked at the Office for Metropolitan Architecture in Rotterdam.
Miriam holds degrees from Harvard University (MArchII) and Cornell University (BArch). She co-organized the first Harvard xDesign Conference in 2013.
For more information, contact Senior Manager, Policy & Programs, Holly Luu at 212.661.4062
Date: November 12 | 8:30 – 10:00 AM
Location: AT Kearney | 7 Times Square