The Stir | Empowering Innovation through Inclusion
Companies need to embrace risk to see stay ahead in the competition to attract the right talent, retain their workforce, and meaningfully and authentically engage their employees. Tata Consultancy Services & BritishAmerican Business partner together to explore the exponential growth possible when truly unique characteristics of the current & future workforce are not only recognized, but embraced. This exclusive program will bring together diversity & inclusion thought leaders, practitioners and advocates from across our networks to uncover innovative ways to engage the next generation of talent through approaches that harness the power of recognizing intersectionality & diversity.
A panel discussion will explore these points and as active participants in this program, our guests will be offered the opportunity to ask the experts questions related to their own organizational experiences.
The Speakers
Elizabeth R. Salib, PHD, Managing Consultant, YSC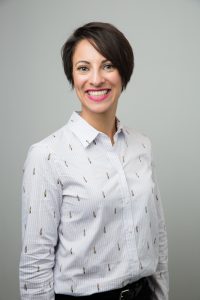 Elizabeth assesses, coaches, and develops leaders and top teams. She has particular expertise in building inclusion and helping leaders to apply their personal brand and humanity to their leadership style. Elizabeth has published in HBR, multiple white papers, book chapters, and academic journal articles on the topics of global inclusion and inclusive leadership and men and masculinity in the workplace. Her work with leaders and teams is informed by her background in diversity and inclusion.
Elizabeth earned her doctorate and master's degree at Rutgers University, where she studied Social Psychology, with a focus on inclusive leadership, prejudice, and discrimination. She completed her BA in Psychology and Philosophy at Northeastern University with interests in nonverbal communication and prejudice, religious studies, and logic. In her spare time, Elizabeth enjoys knitting, baking, and trains as a powerbuilder, a mixture of powerlifting and bodybuilding.
Jacalyn Chapman, Strategic Innovation Executive, Salesforce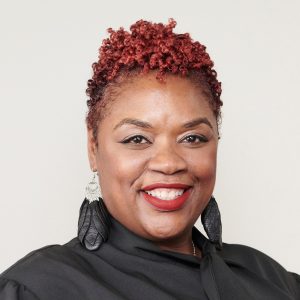 Jacalyn Chapman is a business transformation advisor, helping organizations create a strategic vision for the future with a practical roadmap to achieve the same. With almost 20 years of consultative experience, she is passionate about bringing individuals together to collaborate and align on a common goal while challenging the status quo to achieve exceptional results. Jacalyn is currently a Director in the Office of Innovation at Salesforce, working with top customer CXOs in the manufacturing, high tech, agribusiness, sports and professional services industries. She also founded BOLDforce NYC, the local Employee Resource Group for Black employees.
Magna Hadley, VP & Global Head Healthcare Domain Practice, Tata Consultancy Services
Magna Hadley is a Vice President with TCS and serves as the Global Head for the Healthcare Practice. She has over 30 years of experience in defining, leading strategic business solutions and technology-enabled transformations in both US and global markets. Her work includes extensive experience with national and regional payers, several public and provider organizations and pharmacy benefit manager (PBM). Magna brings a rich experience in helping healthcare businesses re-invent themselves through business and IT transformation. She is recognized as a dynamic strategist of business growth and profitability, with a strong entrepreneurial edge combined with a broad multidisciplinary background in the health industry, outsourcing, and health care IT verticals. Magna has extensive experience in leading large-scale systems implementations, driving initiatives to optimize efficiencies, and quality. She is passionate about working directly with clients to understand their unique business needs and develop strategic solutions that drive growth.
Magna has a strong background in business transformation including IT transformation during her career with Tata Consultancy Services and 30+ years with Blue Cross Blue Shield Plans leading major initiatives.
She is a member of the National Association for Female Executives (NAFE). Magna serves on the Board of Women United; United Way of Monmouth County. She supports TCS's goIT program and encourages young women on new-age technologies and career opportunities in STEM.
Also, Ms. Hadley is a nationally recognized speaker on a range of health industry topics and publications.
Smita Pillai, Chief Diversity and Inclusion Officer, Dow Jones
Smita Pillai is the Chief Diversity and Inclusion Officer of Dow Jones, a position she has held since June, 2018.
Ms. Pillai is responsible for designing and implementing global D&I strategy, overseeing diversity and inclusion efforts across talent management, leadership accountability and corporate culture leading to better business results.
Prior to joining Dow Jones, Ms. Pillai was Vice President of Diversity and Inclusion at Prudential Financial. She also spent over a decade at Johnson & Johnson, where she held several leadership positions in global marketing, strategy and enterprise level diversity and inclusion positions.
Ms. Pillai earned her MBA in International Business from Symbiosis School of Business, India. She is also an alumnus of the leadership program for Strategic Thinking and Management from the Wharton School of Business.
---
Date              October 11 2019
---
Time              8:30 – 10:00 AM
---
Location        Convene | 605 Third Avenue
---