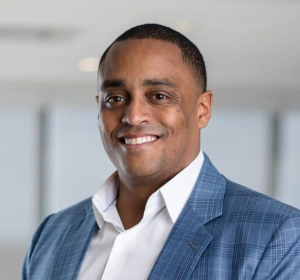 Justin Dean, Managing Director & Partner, Washington DC, Boston Consulting Group
Justin Dean joined Boston Consulting Group in 2008. He is a core member of the firm's Energy practice area and serves as the North America EPG East Coast node. Justin is also head of the firm's Washington office and has served as WAS Recruiting Partner, WAS Diversity and Inclusion lead, and CDC advisor. Justin was recognized by Savoy Magazine as one of the "Top 100 Most Influential Blacks in Corporate America" for 2018.
Justin's education and work experience have given him expertise in many aspects of engineering and power generation. For BCG, Justin has led a variety of projects within the power and utilities sector, including the financial diligence on solar PV and energy storage expansion for a leading US hybrid utility, and the TSR strategic planning effort for a large hybrid utility, including analyzing market expansion opportunities across the US (Distributed Energy Resources, energy storage, and fossil generation in an evolving operational environment), among many others.
Prior to joining BCG, Justin worked for the NV Energy as a Senior Regional Engineer in transmission and distribution services, managing the construction and maintenance of distribution infrastructure in Las Vegas and coordinating engineering standards across other local gas and water utilities. He also worked as a Lead Design Engineer for ALSTOM Power.